By Alex Pujo

Barry Siegel, a retired aerospace analyst and founding member of COAST, passed away on September 20, 2007. He was 74 years old.

Barry and wife Martha moved to Santa Barbara in 1993 at a time when Caltrans was planning to widen Highway 101 south of Milpas with a barren, off-the-shelf concrete corridor. Beyond aesthetics and environmental impacts, the project shocked the public by the obvious absence of regional transportation and land use policies beyond outdated, automobile-based standards.

"If we need six lanes now, when will we need eight?" As community groups peeked suspiciously at intimidating stacks of environmental and engineering reports, Barry took to them like fish to water. From then on, and for the next 14 years, Barry became Santa Barbara's go-to source for data unspoiled by politics or bias.

Looking over the shoulders of traffic engineers, Barry exposed the politics behind transportation plans, population projections and traffic models. Barry distilled technical mumbo-jumbo into simple concepts describing the elaborate maneuvers that decide where transportation funds end up. Barry had the ability to explain the inexplicable.

Barry "followed the money" to the Santa Barbara County Association of Governments (SBCAG), "the cinched point in the hour glass". State and Federal money goes on the top, but it must pass this political bottleneck in order to reach agencies at the bottom. Thus "The Siegel Report" was born, documenting every SBCAG meeting from 1993 to 2007.

Barry participated in every ad-hoc transportation committee in the South Coast. His reports shifted decisions about transportation funding from the domain of Public Works directors, City Managers and Traffic Engineers into the public arena. He moved the conversation from the basement into the living room.

As part of the "101 Task Force", Barry was influential in the funding of several multi-purpose projects in the corridor, including the redesign of Summerland's frontage road, the Ortega Hill bikeway bypass, and the North Jameson bikeway that now bears his name.

To honor Barry's memory, COAST established an annual award to recognize significant contributions to Santa Barbara County in the field of transportation.

Award recipients:

2007:

Marc Chytilo

, recognized for successfully securing increased transit funding in North County, and greater funds for pedestrians, bicycles and transit in Measure 'A', the local sales tax for transportation.

2008:

Sherrie Fisher

, recognized for improving MTD relations with SBCAG and transit users.

2009:

Naomi Schwartz

, recognized for leading the Board of Supervisors and SBCAG through the 1993-97 Highway 101 widening controversy, and for improving public participation in transportation decisions.

2010:

Ralph Fertig

, recognized for founding the Bicycle Coalition (SBBike); bringing the Pro-Bike/Pro-Walk national convention to Santa Barbara; and life-long advocacy on behalf of bicycle riders and pedestrians.

2011:

Mesa Architects

, recognized for creating a sustainable vision for the Mesa; organizing the neighborhood and successfully lobbying for Cliff Drive improvements.

2012:

Matt Dobberteen

, recognized for his advocacy to improve bicycle and pedestrian infrastructure in Santa Barbara County, to secure funding for transit and commuter rail, and his leadership among Public Works officers.

2013:

Ed France

, recognized for founding Bici Centro and his stewardship of SBBike as its first Executive Director.

2014:

Grant House

, recognized for and leading the City of Santa Barbara on all major transportation efforts over the past 20 years as an advocate, Planning Commissioner and Councilmember.

2015:

Dick and Mickey Flacks

, for highlighting the connection between housing and transportation in their advocacy, and for their success in reducing parking and increasing transit funds in UCSB's Long Range Development Plan.

2016:

Kent Epperson

,

for his outstanding leadership at Traffic Solutions; for establishing the month-long events known as CycleMAYnia; and for bringing Open Streets (the local Cyclovia) to Santa Barbara.

2017:

Dru van Hengel,

for creating the Safe Routes to School Program and for creating the Pedestrian Master Plan.

2018:

Dennis Story

, recognized

for his advocacy for commuter rail.

Below is a selection of Barry Siegel Award recipients throughout the years:
Powered by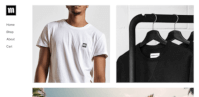 Create your own unique website with customizable templates.